Fun fact: This is a real-life architecture that can be found on Paris, France. This monument is commonly known as the Arc de Triomphe. But on this drawing, you'll notice something impossible about the structure.
First (October 31, 2019)
Outline first!
Second (November 4, 2019)
Added a few details. . .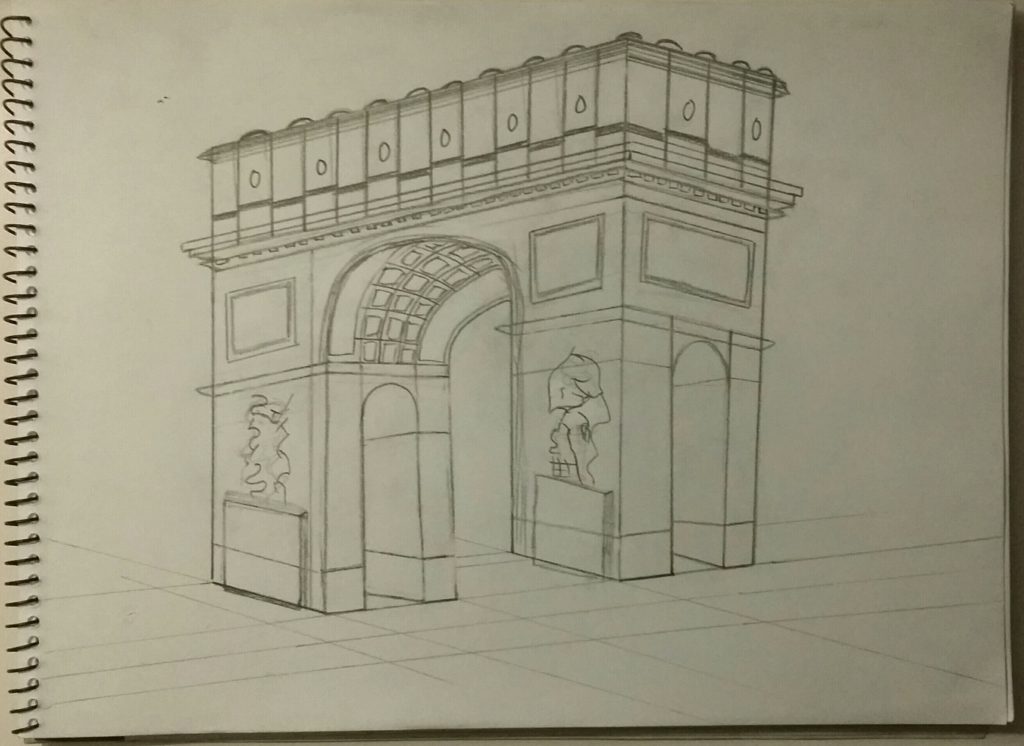 Final Product (November 8, 2019)