Our homeschooling is independent. Which means, we are not enrolled to any school, nor do we engage with a homeschool provider. Alternatively, we create and develop our own curriculum. Each part of this curriculum will be discussed later.
A facilitator of learning does not manage with the traditional practice of teaching. But rather, is meant to guide and assist students in learning for themselves. Which makes our homeschooling seem to be like self-study.
We actually have four facilitators: my mom, my dad, Jehovah God, and his Son, Jesus. As you continue to read, you will know why we consider both Jehovah and Jesus as our greatest teachers.
My only classmate is my sister, Maru and this is our desk:
We share on this table. We are encouraged by our parents not to fight one another. Besides, she is my only classmate and she is my only schoolmate.
When classes are suspended due to the weather conditions, we, at home, still continue our class. I would say that this is still fair. Why do I say so? Well, isn't it true that most schools–may it be private or public–proclaim to have make-up classes during Saturdays (or even Sundays) to catch up with the missed , say, with those days' lessons? After all, we are studying in our own home where it's safe from the drops of heavy rain and inundated streets.
My parents at times ask me to buy some groceries like you know, meat, vegetables, fruits, medicine, rice, etc. And since it's just one trip to town, it doesn't consume my whole day so it's fine for me.
We learn at our own pace but we set deadlines.
Our outputs are put in the blog as much as possible so as to save money and paper and the trees. We don't wear uniforms or identification cards, of course; we don't need them. We just wear anything we put on at home.
House Chores
Of course, this never gets out of the homeschooling curriculum. Besides, it's our home we're talking about here and we have the responsibility to keep it clean and livable.
How we do it: Collecting garbage is on me. Putting newly washed dishes to the kitchen cabinet is on my sister. My sister and I take turns in washing the dishes. And for other chores in general–dusting some appliances, sweeping up the floors, cleaning up the table–we do those with initiative.
Every Tuesday, I wash my dirty socks, handkerchiefs, and my own underwear. I also wash up my short-sleeve polos (the ones which I use when going out on the field ministry and when going to the malls). The washing machine takes care of the other clothes.
Purpose: Build character, especially obedience and initiative. Learn how to do house chores, at its best.
Bible Reading/Outlining (30 minutes)
How I do it: Ready clipboard, pen, and my Bible on JW LIBRARY. Once prepared, I now make my own outline for each chapter of the Bible, starting from Genesis. For every verse that is interesting for me, I write my thoughts about it.
Whenever I read, I ask the 6 W's: "What? When? Where? Why? Who? How?" When I do that, I get more familiar with the setting of the account and the emotions of the characters.
Outputs: In my binder.
Purpose: To be able to connect the Biblical history to secular history. Be more familiar with Bible characters. Have closer relationship to Jehovah God.
Goal: Have the whole book of Genesis outlined. Create a timeline of the Bible character's lifespans with events in their lives and the details.
Note: All subjects are studied in English.
Programming with Python and Django(4 hours or more)
How I do it: I started studying Python using SoloLearn. I got a little background of Python from this app. It's a great app actually. But the downside is that it doesn't explain the lessons very well.
So my dad gave me a book entitled: Learn PYTHON 3 the HARD WAY. Yes, I learned it the hard way. If you learn it the hard way, everything will become easier for you. No soldier in the Navy got qualified by having an easy training, right? Same principle.
This is a great book for beginners. I was able to nail every lesson from this book, until the Lesson 40, which is about Classes. Zed Shaw even admitted in his own book that he doesn't get half of this lesson!
I totally understood the basics except Classes. And then my dad suggested that I should learn this by a Bootcamp. When I tried this Bootcamp, I finally understood the lesson about Classes. The sad thing though is that the Python Refresher from this Bootcamp was so brief that the teacher didn't cover everything that you need to learn on Python.
So I made a category called Learn Python in Zedd's Blog. Here, I had everything that I've learned from SoloLearn, from Learn PYTHON 3 the HARD WAY, and from the Bootcamp I have taken. Check it out!
Purpose: This is what I will use to support myself and I personally chose this course.
Goal: Learn Python and Django. Build a game or an app. Build websites.
Field Ministry
How we do it: We do this every Wednesday, Friday and Saturday. This is a volunteer work done by all Jehovah's Witnesses, and that includes us, too.
Purpose: We follow Jesus' command to "make disciples of people of all the nations." (Matthew 28:19, 20) We've included this in our curriculum for continuous development of oral and communication skills.
Goal: Don't let a week pass by without going out in field ministry by at least once.
Mandarin Chinese (1 hour)
How I do it: We have this program for learning Mandarin where we repeat a phrase or sentence after a Chinese speaker has spoken them. Of course, their meanings are explained to us as well. To get used of these words, my sister and I should use them in everyday communication as much as possible.
Purpose: As you probably know, there are a lot of China men here in the Philippines and their number continues to grow. Sadly, most of them doesn't understand English. We also want them to have "everlasting life" from learning the truths from God's Word, the Bible. (John 17:3) We enjoy speaking using this language.
Goal: Learn how to speak Mandarin and become fluent with it.
Data Processing (2 hours at least)
How I do it: This is my On-the-job Training given by my dad. If you're curious about what I do here, kindly click on this link to see these steps: Data Processing Steps.
Purpose: Learn how to process data with the help of Excel and Macro.
Goal: Finish the processing and the importing of the data before 4 o'clock every week. The clients will need it.
History (1 hour)
How I do it: I use Lithium to read this book. I make an outline for every chapter.
Outputs: In a binder.
Purpose: To connect the biblical history to secular history.
Goal: Create a timeline that simultaneously includes all the events that happened in our history-world history.
Language Arts/ Grammar (30 minutes)
How I do it: I read The Elements of Style using Xodo. I had every important and good point highlighted when I read this book.
When we had finished studying The Elements of Style, we began reading ENGLISH FOR EVERYONE PRACTICE BOOK ENGLISH GRAMMAR GUIDE, and it's thick. It is a practice book. This book is like all unit tests about grammar compiled into one big book. We answer each unit on a separate piece of paper.
Outputs: In a binder.
Purpose: Improve grammar.
Goal: Finish The Elements of Style and ENGLISH FOR EVERYONE PRACTICE BOOK ENGLISH GRAMMAR GUIDE. Have a perfect grammar when speaking English.
Biology (30 minutes)
How I do it: I use Khan Academy. I write the important points on a separate piece of paper from a unit in Biology.
Outputs: In a binder.
Purpose: Get a background of Biology before going to Chemistry.
Goal: Finish Biology and then learn Chemistry.
Math (1 hour)
How I do it: I also use Khan Academy for this subject. While we were on vacation, I started doing all the lessons from Early math up to 6th grade. Then when homeschooling started, I was already doing the lessons from 7th grade up to AP Statistics.
I try to answer the unit tests. If I can't have a perfect score on it, I go back to the quizzes. Finally, after reviewing all these, I started studying Precalculus. It actually took me a long time to finish this review because many of the lessons were not discussed at school.
Purpose: Master all lessons to fully understand more advanced lessons.
Goal: Review all lessons from Grade 1 to 10. Study pre-Calculus and Calculus.
Break (1 hour)
How I do it: I eat. I play guitar. I draw. I blog. Do house chores.
Purpose: To have a break of course! To cultivate my hobbies like drawing and playing guitar.
Goal: Freshen the mind and have enough rest.
The Story of Western Science (30 minutes)
How I do it: I use Lithium to read this book. I highlight important points while I read every chapter. After reading a chapter, I write most of the highlighted points–I filter only the important points–on a separate paper. This is repetition which means all that I've read will get absorb by my mind with a higher percentage.
Output: In a binder. But I've decided to directly blog about this under the category Western Science.
Purpose: Know how Science, as we know what it is on our modern day, came to be.
Goal: Have a blog published for each person (scientist, philosopher, etc.) mentioned in the book.
Literature Reading and Summarization/Narration (1 hour)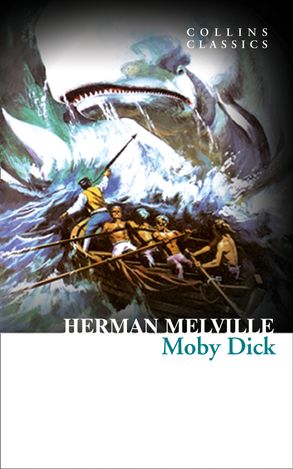 How I do it: When encountering new vocabulary words on the reading action, I immediately search for their definitions on Merriam-Webster's. These words gets saved on the dictionary's history. Once I've finished reading a chapter, I go back to these words, write their definitions (from the dictionary) on a separate piece of paper, and then use them in a sentence.
Output of vocabulary words: In a binder.
How I do it (continuation): When all these new vocabulary words have their definitions written and used on sentences, then I make my own summarizaton of the chapter.
Output of summaries: In Moby-Dick(Summarized).
Purpose: Have an appreciation with the classic literature such as novels like these. Broaden my vocabulary.
Goal: Finish Moby-Dick in a year of study.
Exercise (1 hour)
How I do it: I do these exercises every Monday and Thursday:
Purpose: 1 Timothy 4:8 says that "physical training is beneficial." That's without a doubt true so I gotta do it, and so should you.
Goal: Maintain physical healthiness and activeness.
Full Workbook Study (2 hours)
How I do it: I use the Watchtower ONLINE LIBRARY>MEETINGS to prepare for our Christian meetings. There are four main sections: TREASURES FROM GOD'S WORD, APPLY YOURSELF TO THE FIELD MINISTRY, LIVING AS CHRISTIANS, and the Congregation Bible Study.
TREASURES FROM GOD'S WORD: I study the topic and watch the video if there is an indicated video.
Digging for Spiritual Gems: This is the second half of TREASURES. I answer the first two questions based on the embedded references. To answer the third and fourth questions, I read the weekly Bible reading and look for 'spiritual gems' about Jehovah's qualities and search for new spiritual gems.
Apply Yourself to the Ministry: I take note of the important things that I could use in the field ministry.
Living as Christians: If there is a video, of course I would watch it. Then surely, there are embedded questions in the workbook for discussions.
Output: All answers and notes for these discussions are saved separately on Microsoft Word which are all backed up on Google Drive.
After I'm finished with these sections, I then translate all my answers for these questions to Tagalog, and then put the translated version to JW LIBRARY.
Congregation Bible Study: My answers are highlighted on JW LIBRARY.
Purpose: Prepare for our Christian mid-week meeting. Study by extensive search for spiritual gems.
Goal: Comment these answers at the actual mid-week meeting.
Journal/ Blogging (multitudinous)
How I do it: I do this on my free times.
To know the Purpose and Goal of this blog, please visit About this Blog.