Zeddrix Fabian became one of Jehovah's Witnesses on February 21, 2016, and started regular pioneering last March 2020. He wants to volunteer at Bethel⁠—that is his goal. After going to both private and public school for 10 years (Grade 1 to 8 in private; Grade 9 and 10 in public school), their family started trying homeschooling when he leveled up to Grade 11 last 2019.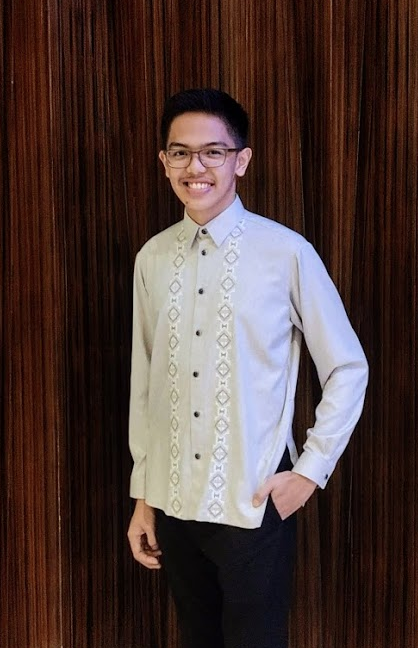 Zedd's learning Mandarin Chinese with the desire to help the Chinese people here in the Philippines to learn about Jehovah and his loving purposes. "But soon," he says, "by the time I become proficient with Mandarin, then I would start learning French."
Coding/programming with Python and Django became his hobby. He even has two courses for these programming languages: Learn Python and Learn Django. It may be hard to learn at first, but once you've done your best learning and rolling with it, it'll be fun! Did you know that he has developed his own game? Yes, he lets his friends play it!
Zedd loves music. He's not just into the modern music (written by Ed, by Shawn, and by DJ Zedd, too) that we have today. He also loves the classic and oldy but goody ones like that one of the Beatles.
Classical songs are also in his playlist like, "Piano Sonata No. 11 in A Major" by Margarete Babinsky, "Serenade No. 13 in G Major", and "Divertimento in D Major" both by Wolfgang Amadeus Mozart.
They also have Original Songs–"True Friends", "Inspired by your Wonders", and "This is my Family"are his favorites. Especially the original song entitled: "The New World to Come." He plays these songs on his guitar. Yes, playing guitar is his hobby, too. Occasionally, he makes guitar tabs out of the Kingdom songs from the songbook "Sing Out Joyfully" to Jehovah and song no. 47 is his favorite. And you can download all of these songs (and other songs) on this website: jw.org.
Drawing doodles and drawing nature sceneries are his preferred themes in charcoal art. You may view some of his drawings on My Drawing Showcase.
When he doesn't have a guitar, or a pencil and a sketchbook with him, he blogs. You'll know what he blogs about once you read his blog posts.
His outdoor sport is badminton. He plays with his friends from their congregation and seldom, with friends from other congregations, too.
He plays chess. When you got the chance to meet, why don't you guys have at least one game? But be careful, he's better than Magnus Carlsen, and he can play the pieces on his head without looking at the board like Sherlock Holmes.
And yes he can do it. Well, at least he can, once the earth is already a paradise, where all humans are perfect, including their minds. Believe me.
He loves to have a dog, or a bunny, or a turtle as his pet. On the other hand, though, he doesn't like cats. "I don't even understand why cats are scary to me," he expressed. "They may be soft and beautiful on the outside, but on the inside, I'm warning you, they're monsters!"
Anyways, did you know that a New World is promised to us? Hopefully, when we're finally there, Zedd told me that he would travel around the paradise earth, with only his bare feet. And while he does that, he will start reading every book; he'll start with the publications on jw.org.
"While reading these books, I might as well acquire skills in all the languages known to man–both the programming languages and the human languages," he stated. "And after I do all these, who knows? Maybe I'll start studying all 8.7 million species of animals." That would be fun! How about you? What would you like to do in the New World, knowing that you can do all the fun things and learning there?
"I chose not to do these here today because legitimately," he adds, "doing all of these would take any person thousands of years, or even more! That's why we are so thankful that Jehovah God has given us a hope to live forever at the upcoming paradise earth!" I agree.
Fortunately, Psalms 37:10, 11 states: "Just a little while longer, and the wicked will be no more; You will look at where they were, And they will not be there. But the meek will possess the earth, And they will find exquisite delight in the abundance of peace."
But what should we do in order to be "meek" to benefit from these wonderful promises of God for mankind? John 17:3 clearly states that we should "come to know Him, the only true God, and the one whom He sent, Jesus Christ."
How are we going to "come to know" the both of them? We can accomplish this if we carefully study His Word, the Bible, and if we apply all His principles daily. And while doing such, we should keep enduring to "get a firm hold on the real life."—1 Timothy 6:19.
Please go to our website jw.org and watch a 4-minute video entitled: Why Study the Bible? Jehovah's Witnesses will be happy to study the Bible with you. Fill in the online request for a free Bible study. And a Witness in your area will call to discuss the Bible, at the time and place that is convenient for you. I'll see you in the new world to come!