First (June 16, 2019)
This is my drawing. I first made an outline for the whole scene. For now, I drew a house and a barn behind it.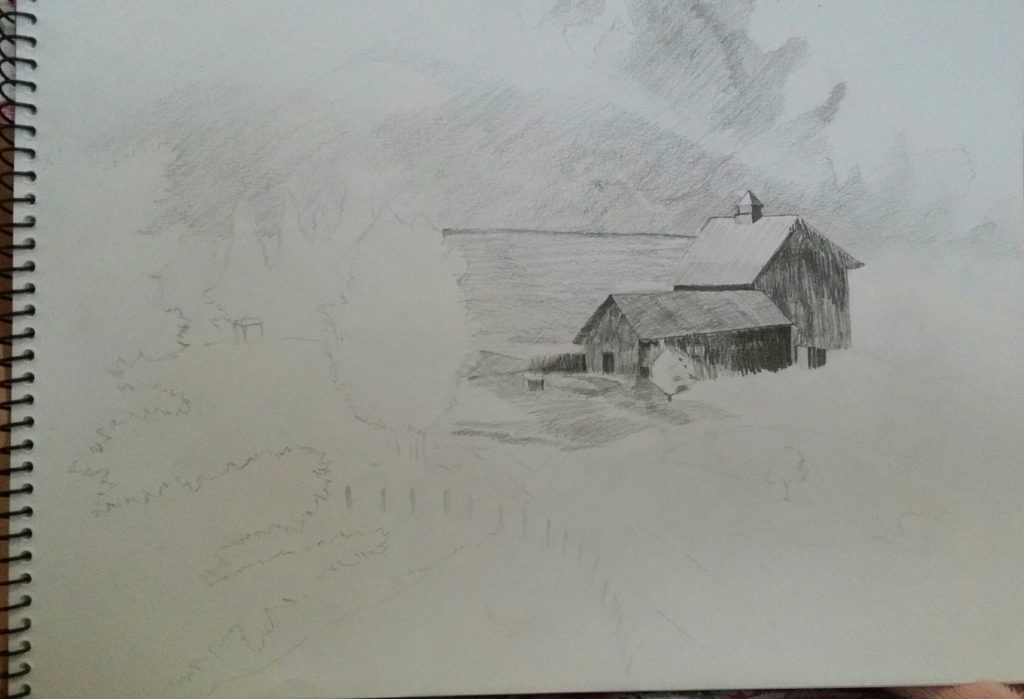 Second (June 17, 2019)
Here I drew trees–pinetrees to be specific. I also drew a small tree near a pond and another near the house. Can you see it? Almost done!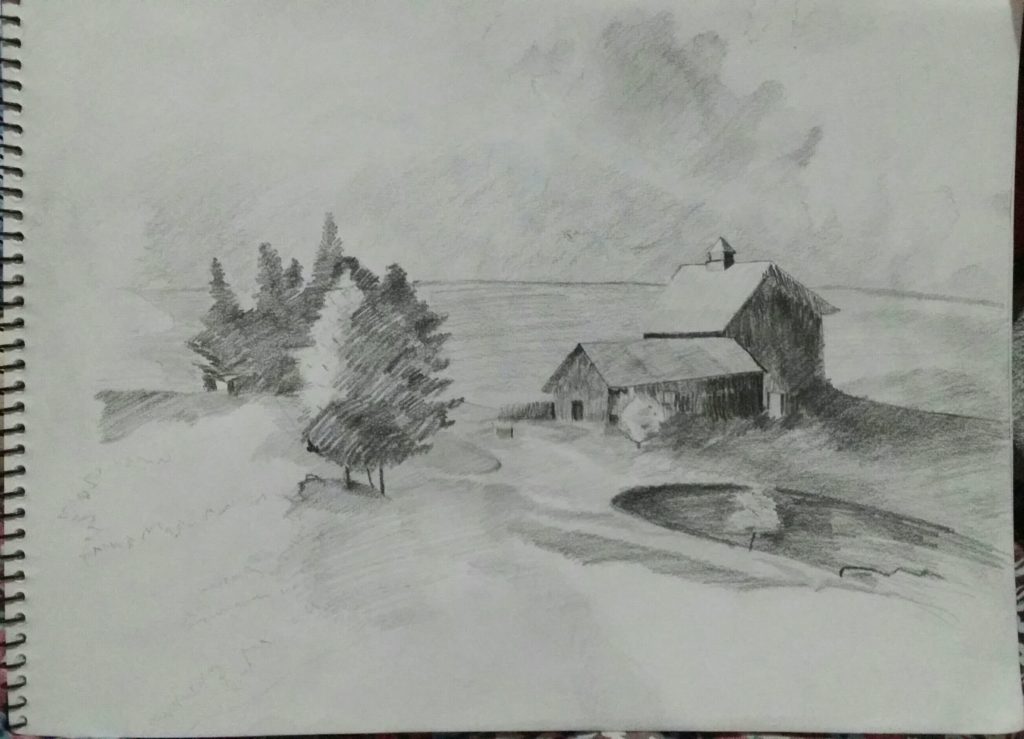 Third (June 25, 2019)
As you can see I drew trees on the left-hand side and also a wooden fence. I darkened and added details on everything. Just a little more!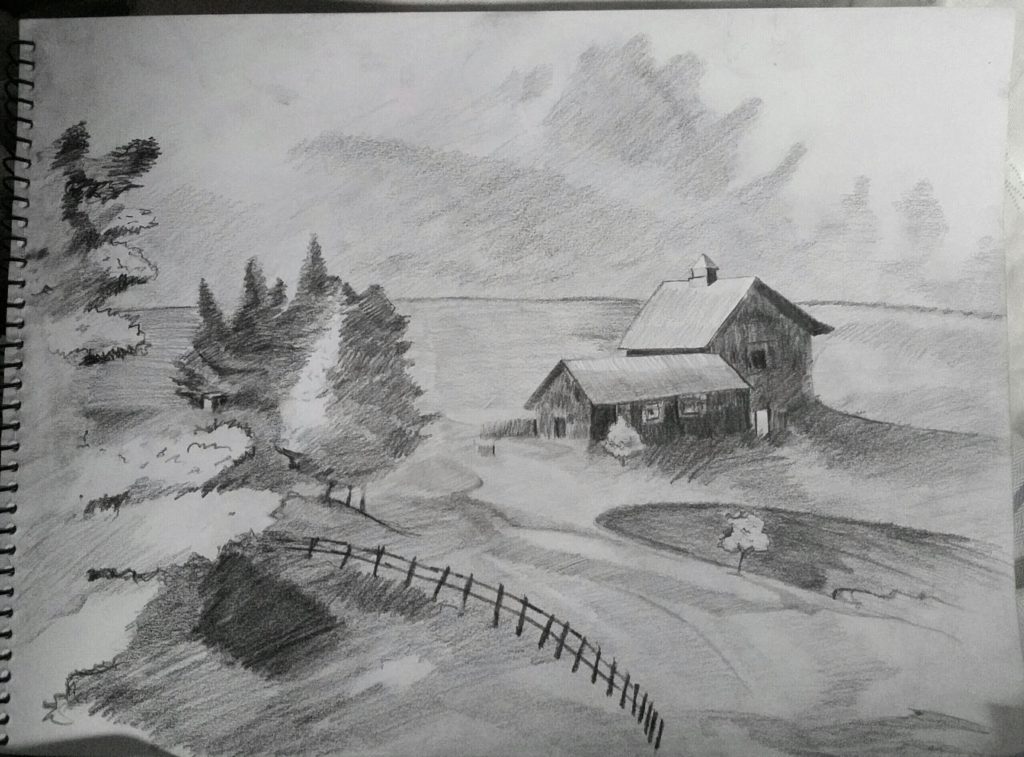 Final Product (June 27, 2019)